Do you realize that Christmas is just around the corner?
Have you noticed the "JOLLY-LITTLE-FELLA" over to the right???? YIKES!!!!!
Pull out that calendar people! We've got some work to do!!!!!!
I have found that one thing for me is to have a holiday calendar available... only my calendar consists of the entire year! :) I know that we are about half way through the year - and then some - so hurry and grab a calendar and get ready to get organized and enjoy a STRESS FREE CHRISTMAS!!!!!
My holiday calendar is pretty much the most important part of my holiday planning. It is really my BRAIN of the season! (Because if you know me... you know my brain is no longer storing - it just has "auto-delete" anymore!) There are a lot of software programs available to print out and customize your calendar and I would highly suggest using one if that works for you, or an online calendar like Google or Outlook calendars, but I also keep a small one in my purse - just in case I'm out and about and need to add something when I get home....
One of my favorite sites....
(but be careful as well - it can be a bit overwhelming!)
Just remember, baby steps..... is
Even though I personally love my computer calendars that I can print out - whatever type of calendar you have will work as long as there is space to add your events. Another tip is to use colored pencils and give different activities or people a particular color.
There are five main steps to making your Holiday Calendar. The first step is to write in all birthdays, anniversaries and other dates that are set in stone like when the kids get out of school, any birthdays and anniversaries. These are the dates that never ever change - if you know you always have a get-together at your in-laws the Saturday before Christmas put it down - chances are it is not going to change.
The second step is to evaluate where you are in your Christmas projects. Projects would include things like making handcrafted Christmas gifts, ornaments and other items that require before thought to get them done. You need to schedule time on your calendar to work on these plus mark the "due date" for these projects to be done. Do not forget things like wrapping gifts because that is a big project! (I am really going to try REALLY super hard this year to wrap as I go.... meaning - I'm wrappin' the day it's purchased.... but don't forget to make your "gift list" and write it down where you have it - just in case you are like "me" and forget where you put them.... I just found a container of gifts a few weeks ago that I couldn't find for the life of me at Christmas last year! I thought I was DREAMING about the purchase of those items... My list is tucked away and just so I don't forget where I put the list - I told my hubby - and his list is located in the lid of that container ... ya gotta be sneaky still! :))
The third step in preparing your Holiday Calendar deals with your activities during the holiday season. Does your family always go to a certain special event every year no matter what? Well go ahead and call now and find out what the date and time is for this year (you might even want to ask them if it is already scheduled for next year too!). Most places have big events scheduled months in advance. Do not worry about seeming silly calling this early - just explain to them you are preparing your Holiday Calendar and they will most likely marvel at how much you have it all together! TRUST ME! They will!!!!
The fourth step to your Holiday Calendar is marking all your Christmas related items. Make yourself a list of all the things that need to be done during the holiday season and make sure they get a date on your calendar not only to work on it but also for completion. This includes things like decorating your tree, mail Christmas cards, mail Christmas packages, due date for the Angel Tree gifts, getting the kids Christmas clothes bought and pictures scheduled. All these little things creep up on you and will make the holidays seem much more stressful if you have not planned ahead.
The last step in preparing your Holiday Calendar is to look and see what dates are left and plan your parties and get-together's. Wouldn't your friends be surprised if you called them in October and asked them to mark their calendars for a cookie exchange in December? Of course you will still have to send out formal invitations several weeks before the event (and do not forget to mark on your calendar the date to buy and send those invitations!)
By this time you will know if you will even have the energy during the holiday's to plan a fun get-together or just accept invitations from others and sit back and relax! (just putting this together is making me feel exhausted... yet excited at the same time - is that possible??)
Now that I have given you 5 steps to preparing your Holiday Calendar there is one thing you should not over look in order to help your stress during this holiday season - you must actually do what is on your calendar! (This is a lot HARDER than it seems! Well, for me anyway.... I seem to write it down - and then it leaves my mind.... I have to keep it somewhere where I will look through it each day... that is why the "Outlook" calendar works really well for me - it pops up my reminders of crucial items.... ) Even by accomplishing one or two of your tasks on your calendar will help the stress of the holiday.
One word of advise....For "ME", I am a big dreamer! I envision things going smooth and simple and everything perfect - in my MARY-POPPINS world.... In the "reality" world... it just doesn't ALWAYS work that way. This past December - I had fun things planned for nearly every night during the month - It was exhausting and overwhelming to think about how much I "wanted" to do and how much I "WANTED" everything to go perfect.... it quickly turned to frustration as it seemed that NOTHING was going according to "MY" plan. I found about one week into the month that I was frustrated, angry, not enjoying the month at all because it wasn't working out like my MARY POPPINS mind had planned. I then took the rest of the month and started "crossing things off".... that was DEEEE-PRESSSSSSING!!!!!! to say the least! I then found that I had upset my children as well - they were looking forward to the month "I" had planned.... So this year, I've decided to "stretch" it out a little. We will start in November with a few different things each week rather than trying to "SQUEEZE" it all into one month - I hope it goes better - OH! And... unfortunately I have decided to take out a few things as well. And it's ok! I'm OK with it. One thing that I think will help is rather than placing it on the calendar for my children to see, I'm going to get up each morning and place the "activity" in the "advent calendar" based upon the "outlooks" of the day - so if the weather is going to be CRUMBY then I know not to put Temple Square Lights on that day.... Or if I know that only the youngest will be home because the others are working, we will do something like a Christmas show or make a treat rather than "Night in Bethlehem" when it is something I want/need all the family together for.... I'm hoping that this will help with my "MARY POPPINS" magical month of plans.....
But, do what you think will work for you....
But one thing I would HIGHLY suggest for all....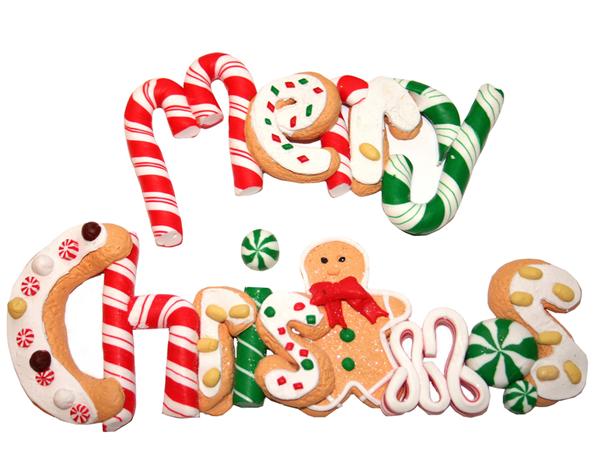 (Oh! I'm getting so excited!)